The FIT 2015 Organising Committee Members
2015/05/31
The FIT Organising Committee Meeting ("OCM") is formed each year with the aim of putting on the annual FIT For Charity Run. The OCM is run by like-minded volunteers from our firms across the financial industry, who are passionate about giving back to our local community. Volunteers learn about the OCM either through their company participating in FIT, through this website, social media advertising or through word of mouth.

The OCM is formed every April and is led by two Co-Chairs along with Vice-Chairs who led each of the respective teams within the committee - Logistics, Sponsorship, Donors, Communications, Charities, Risk and Finance. The OCM generally meets every month in preparation for the run.

FIT chooses to make a difference to its community by raising money for local community organisations which serve important but not necessarily well recognised or understood needs, and which might have only limited fund-raising capabilities so that the funds FIT For Charity provides can have an impact. The inaugural FIT For Charity Run was held around the Imperial Palace in Tokyo on 4th September 2005. Ten years on and with the support from so many people, FIT has grown significantly - from the number of participating firms and their employees, family and friends to the amount of money we have raised. This has resulted in a significant positive impact for underfunded non-profit organisations through the money they have received from FIT and the increase in publicity of being involved with our industry.

Through the support of all our OCM volunteers, we are looking forward to another safe and successful event in 2015, which will allow us to continue to help many non-profit organisations. We welcome your input, comments and warm support as we move forward to the 2015 event.

If you have any questions regarding FIT For Charity Run or the OCM, please contact communications@fitforcharity.org.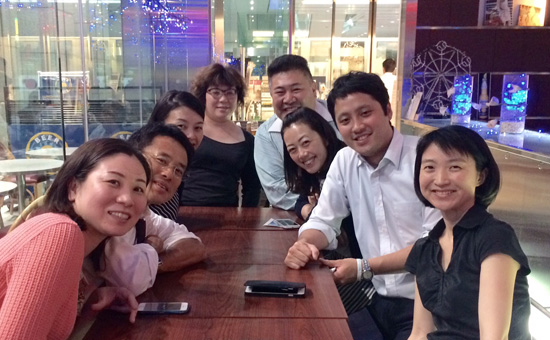 FIT OCM Co-Chairs and Vice-Chairs as of 27 May 2015