FIT advertisement appears in Ma-Do Magazine
2016/11/30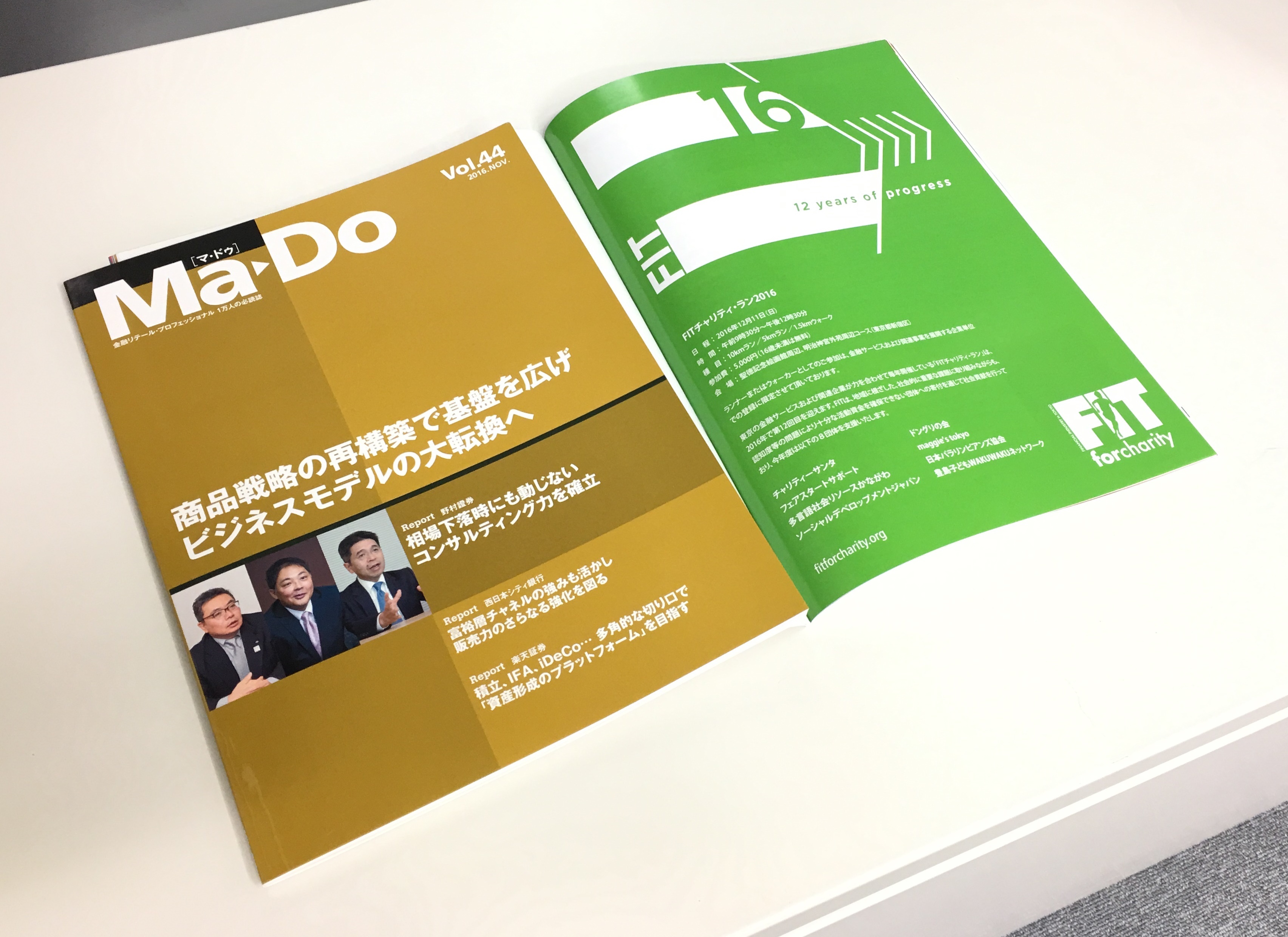 Advertisement for FIT For Charity Run was featured in the November 2016 issue (vol. 44) of Ma-Do, an investment management periodical for institutional investors.

Charity organisations supported by FIT For Charity 2016 are introduced in the same design as the 2016 FIT T-Shirt by Designer Shu Nakayama.

If you have the opportunity to read Ma-Do, please take a moment to check out the advertisement.

The FIT For Charity Run is a charity event that relies on the support of a broad range of generous companies. We look forward to continued support and encouragement in the future.