FIT Charity Run 2016 recognised as one of the official projects of "Giving December 2016"
2016/12/01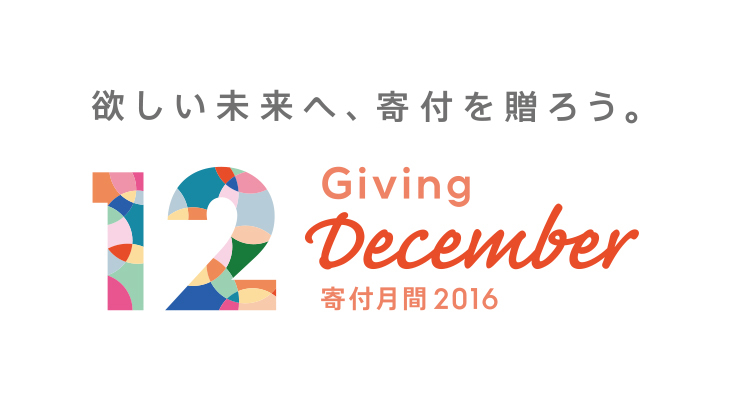 Giving December is a nation-wide charity awareness campaign that started in 2015 with the slogan "Giving to the future we want," and consists of NPOs, universities, corporations, and international organisations. In 2015, they hosted a symposium with Bill Gates as one of the guests, inviting over 2000 stores from across the Tokai area to participate in an awareness campaign called "Kampai Charity". This was featured in numerous articles and interviews across 43 different media channels.

In its second year, "Giving December 2016" has further expanded its scope with the support of the Government Cabinet. The number of endorsements, partnerships, and official sponsor corporations have tripled, and a donation awareness platform named "Giving Initiative" will be implemented by various industry leaders.

FIT Charity Run has actively contributed to initiatives in our community since 2005, seeking organisations that have limited fundraising capabilities or causes which are under-recognised. Year after year, the donation culture and understanding is also becoming embedded in Japan. Through "Giving December 2016," we hope that many of you will also consider making donations and contributing to society.

Furthermore, Giving December is planning initiatives where anyone can participate via social media platforms using hashtags. For more information please visit Giving December's official website.