FIT For Charity awarded the "Special Prize" at the 8th Japan Fundraising Association Awards
2017/03/19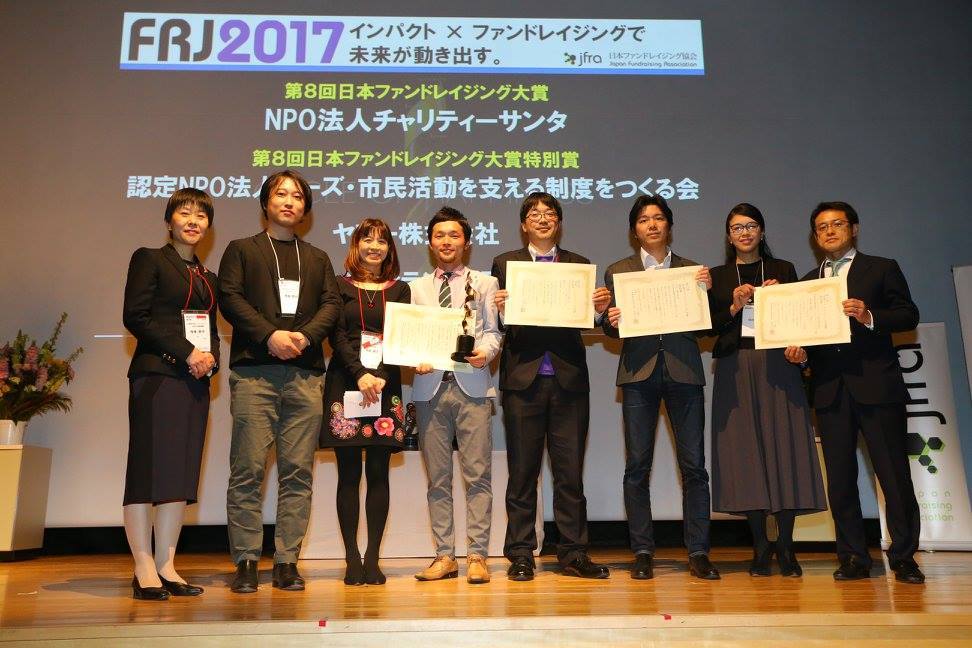 FIT For Charity won the "Special Prize" at the 2017 Japan Fundraising Association Awards ceremony. Presentation of the award was held during the closing ceremony of "Fundraising Japan 2017", on Sunday 19 March.

Japan Fundraising Awards is an annual event hosted by Japan Fundraising Association, which "honours organisations that gave people smiles through a moving fundraiser." The main purpose of the Awards ceremony is "to cultivate a charity culture in Japan by spreading awareness of successful fundraising events". For more information, please visit the Japan Fundraising Association website.

"Fundraising Japan 2017" is the biggest fundraiser event in Japan. FIT For Charity was able to receive an award and recognition from "Fundraising Japan 2017" thanks to the contribution of participants from the past twelve events, with more than 66,000 runners, volunteers, and organising committee members who gathered from various financial institutions.

FIT For Charity will continue to aim higher to host fundraiser events that can help shape passion for charity into reality, and support the cause of non-profit organisations. If you work in the financial industry and would like to be part of the organising committee for FIT For Charity, please contact communications@fitforcharity.org.