FIT 2018 Official Poster Released!
2018/09/03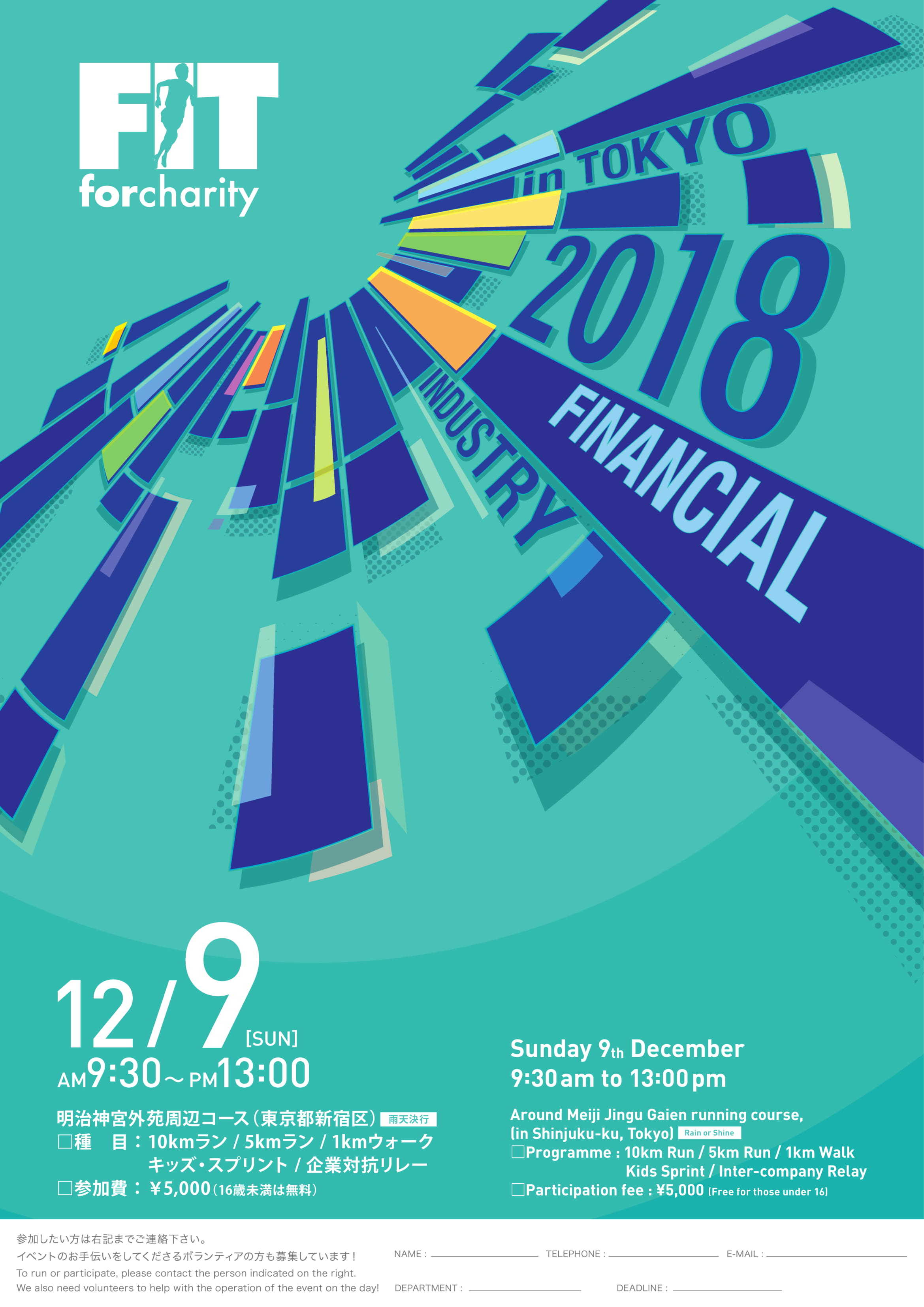 We are happy to announce the release of the 2018 FIT official poster!

The theme of the poster is "Gravity" and the design, which is identical to that of the FIT official t-shirt, gives a very energetic impression. NIJI Inc. (Mr. Yoshiyuki Mikami / AD, Mr. Keisuke Suda / D) who provided the design intended to "express the power of FIT to bring together many people so as to make an ever bigger impact". The use of vivid colors further enhances this aspiration.

In order for FIT to widen the circle of charity, we welcome your participation in this year's FIT For Charity Run as runner, walker, and/or volunteer.

Company Sponsors and Supporters: Please download the 2018 FIT official poster from the team admin site and actively use it for your internal communications.