FIT For Charity Run 2019 will be held on 19th January 2020
2019/07/25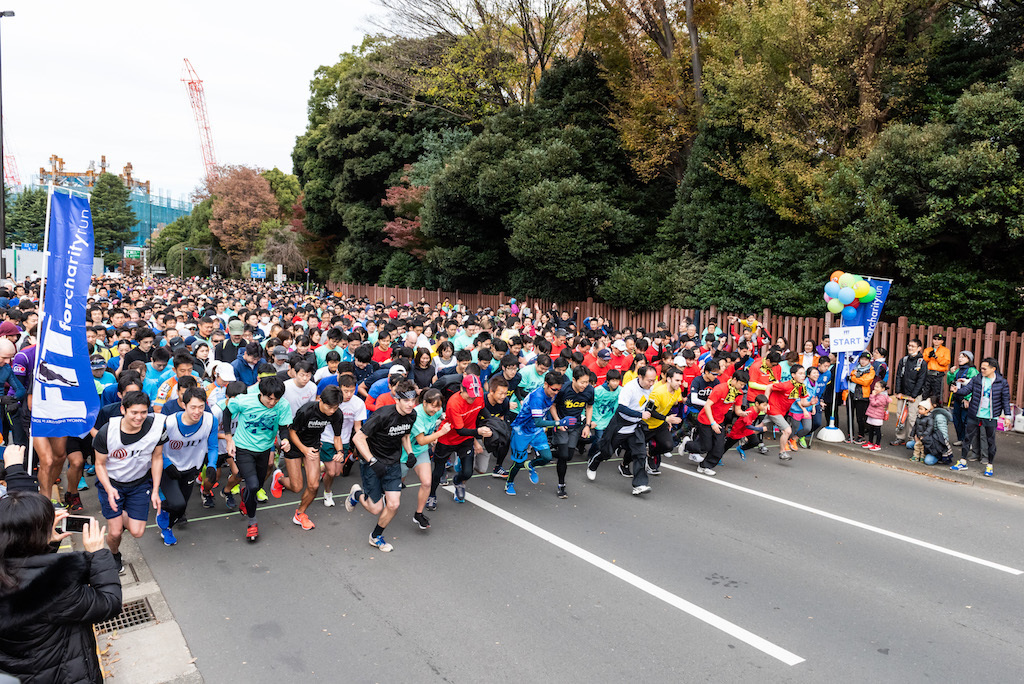 The 15th annual Financial Industry in Tokyo (FIT) For Charity Run (hereafter "FIT For Charity Run 2019") will take place on Sunday, January 19th, 2020 around the Meiji Memorial Picture Gallery and Meiji Jingu Gaien Outer Course in Shinjuku, Tokyo.

FIT For Charity Run is a charity event organized by the financial community and related industries in Tokyo, aiming to raise money to support non-profit organisations that address social issues in our local community. FIT For Charity Organising Committee was established in 2004, soon after the Major Earthquake off the Coast of Sumatra and Tsunami in the Indian Ocean, and the very first FIT For Charity Run was held in 2005. Since then, the event has become an annual tradition for the financial community and related industries in Tokyo.

FIT For Charity Run 2018 was held on December 9th, 2018. 5,549 individuals from 105 financial services and related companies in Tokyo came together to raise approximately 57.5 million yen. The funds were divided equally among eight not-for-profit organisations, which tackle issues in the Kanto area and have limited recognition or fund-raising capabilities. Last year's event was supported by 59 sponsor companies, a strong indication of the commitment of companies and individuals in the financial industry to make a difference to the community in which we live and work.

FIT For Charity Run 2019

| | |
| --- | --- |
| Time(tbc): | 9:30 AM – 1:00 PM |
| Location: | Meiji Memorial Picture Gallery & Meiji Jingu Gaien Outer Course (Shinjuku, Tokyo) |
| Events (tbc): | 10k Run, 5k Run, 1.5k Walk |
| Eligibility: | Individuals working in the financial or finance-related industries and their families and friends. Companies are required to register and manage applications for its participants. |
For current details of the event - click here.

Companies and individuals are encouraged to participate in FIT For Charity Run as a Sponsor or Supporter, a Goods and/or Service Provider, or a Volunteer on the day of the event or during the preparation process of the event.
For more details on how you can get involved - click here.

If you have any questions or would like more information, please contact us at below:
• Supporter & Sponsorship Opportunities: sponsorship@fitforcharity.org
• Goods and/or Service Donation Opportunities: donors@fitforcharity.org
• Volunteer Opportunities & General Information Inquiries: communications@fitforcharity.org
We look forward to another successful year!