FIT For Charity 15th Anniversary Ceremony was held!
2019/08/21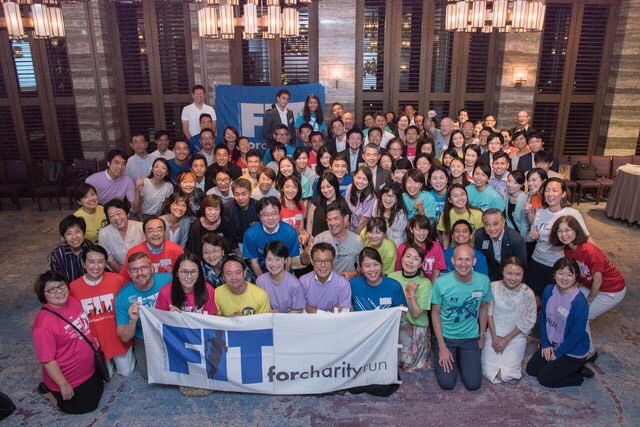 On 20 August 2019, FIT For Charity held a reception at the Akasaka Prince Classic House to celebrate our 15th anniversary and to show appreciation to everyone who has been a part the journey. 110 people, including our Sponsor and Supporter firms, Beneficiary Organisations, and many of our founding members came together to celebrate this important milestone. We would not have been able to hold FIT For Charity Run for 15 consecutive years without you! Please look forward to more photos of the reception to be posted soon.

Our sincere appreciation to Akasaka Prince Classic House for providing the stunning venue and delicious catering, photographer Mr. Akira Fukunaga, and photographer/calligrapher Ms. Kocho Miyakubo.