Charity Interview Series – Part 5 – Smiling Hospital Japan

With the motto "Happiness helps healing," Smiling Hospital Japan (SHJ) is an NPO that invites artists to entertain children who have extended stays in the hospital. We spoke with the Founder and Representative Director, Ellie Matsumoto, about the group's work.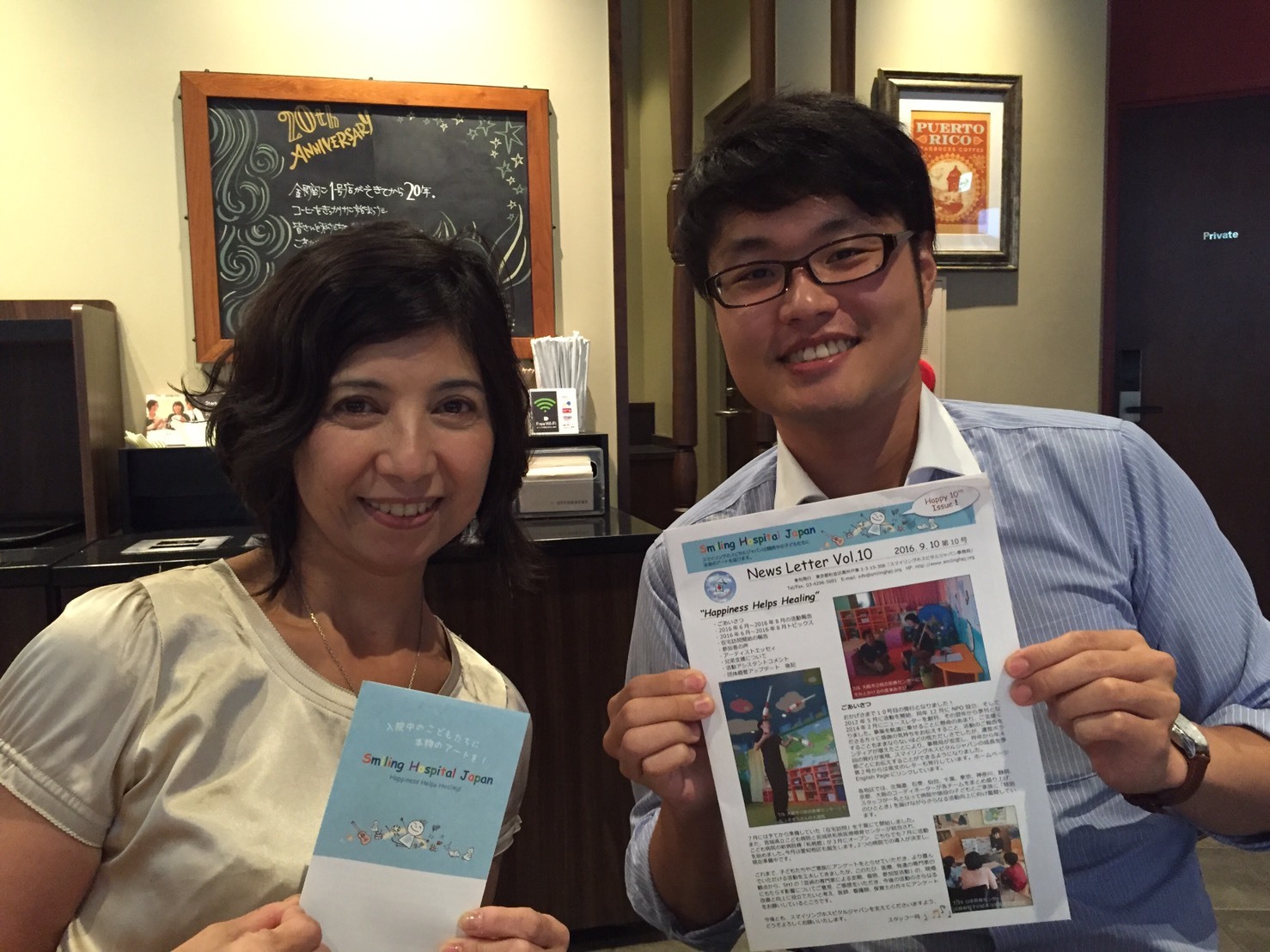 (From the left) Smiling Hospital Japan Representative Director, Ellie Matsumoto, and FIT 2016 Co-VC Tae Ahn

FIT: Tell us why you established SHJ.
Matsumoto: When I was a teacher at a hospital school, I was moved by children who, despite their illnesses, were eager to play and learn. A part of me even felt angered by the unfortunate situation that these young children suffered. I noticed how while children were eager to learn academic subjects, they would light up the most when they were learning about music and arts. That's when I decided that I wanted to establish an organization that brings smiles to children by inviting various forms of art into the hospital.

FIT: What sort of positive impact do you see when you invite artists to perform there?
Matsumoto: We are able to enrich the children's often dull and monotonous hospital life. Not only do we bring smiles to the children, we also bring smiles to their parents as well as to the performers. For instance, when artists perform magic tricks, everyone lights up when the children smile. We often hear artists say those reactions are the most rewarding part of the job.

FIT: What types of tricks do artists perform?
Matsumoto: For instance, we do shows and magic tricks that involve hospital staff. Children love it when doctors fail because doctors are usually the "bad guys" sticking needles in them or performing other painful treatments. The performances are like comedy shows and everyone gets a good laugh out of it.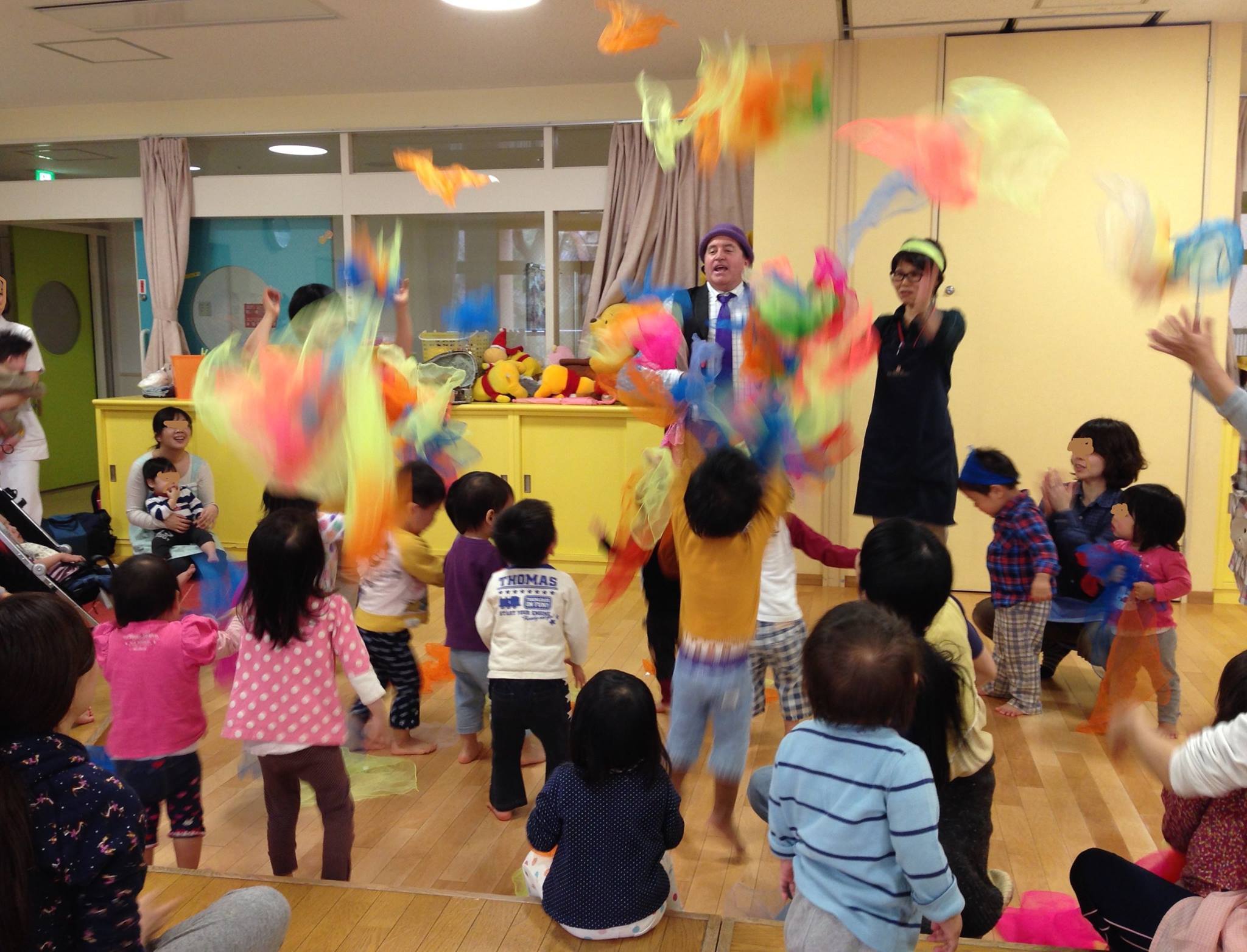 FIT: The organization seems to have quite a few nationalities involved. Can you tell us the background on how some got involved?
Matsumoto: We currently have three non-Japanese volunteering artists. When I was an English teacher, I became acquainted with a foreign Assistant Language Teacher (ALT) who was also a magician on the side. I asked whether he was interested in joining our activities. He was, and the number of foreigners involved grew as he asked his friends to join.

FIT: Do you network with other organizations as well?
Matsumoto: Yes, networks and connections are extremely important. By speaking to other organizations, we realize our shortcomings and can gain insight into how improve our organization as well.

FIT: Lastly, do you have any message that you would like to share with FIT participants?
Matsumoto: I initially founded this organization with the hopes of helping the children that are undergoing painful situations due to their illness. In time, however, I actually learned so much more from the same children that I set out to help. The positive attitude and hope that these patients display are nothing short of extraordinary. Thanks to these children, we all have a chance to engage in activities that are extremely rewarding. It is my belief that even as adults, we have a lot to learn from these children. I hope FIT participants can join us one day in our activities and gain a firsthand experience of learning from these brave kids like I did.

FIT: Thank you for sharing your story. We hope to continue supporting your activities in the future.

For more information on Smiling Hospital Japan, please visit their website at http://smilinghpj.org/en/index.html