NPO Maggie's Tokyo
Maggie's provides practical, emotional and social support to people with cancer and their family and friends, free of charge. In 2016, the Maggie's network opened its first care centre in Tokyo. FIT For Charity had the pleasure of talking to Ms. Sachiyo Sakaguchi, who was involved with Maggie's Tokyo from its planning stage to the opening of Maggie's Tokyo care centre. She and her father had also battled with cancer in the past. She discovered that the loved ones around her were more emotionally affected by her cancer, and realised the need for a support organisation such as Maggie's to assist "secondary patients" such as family and friends of cancer patients. While working as a secretary for a diet member of the parliament who is tackling NPO legal reform, she is also actively engaged in daily activities and future planning Maggie's Tokyo.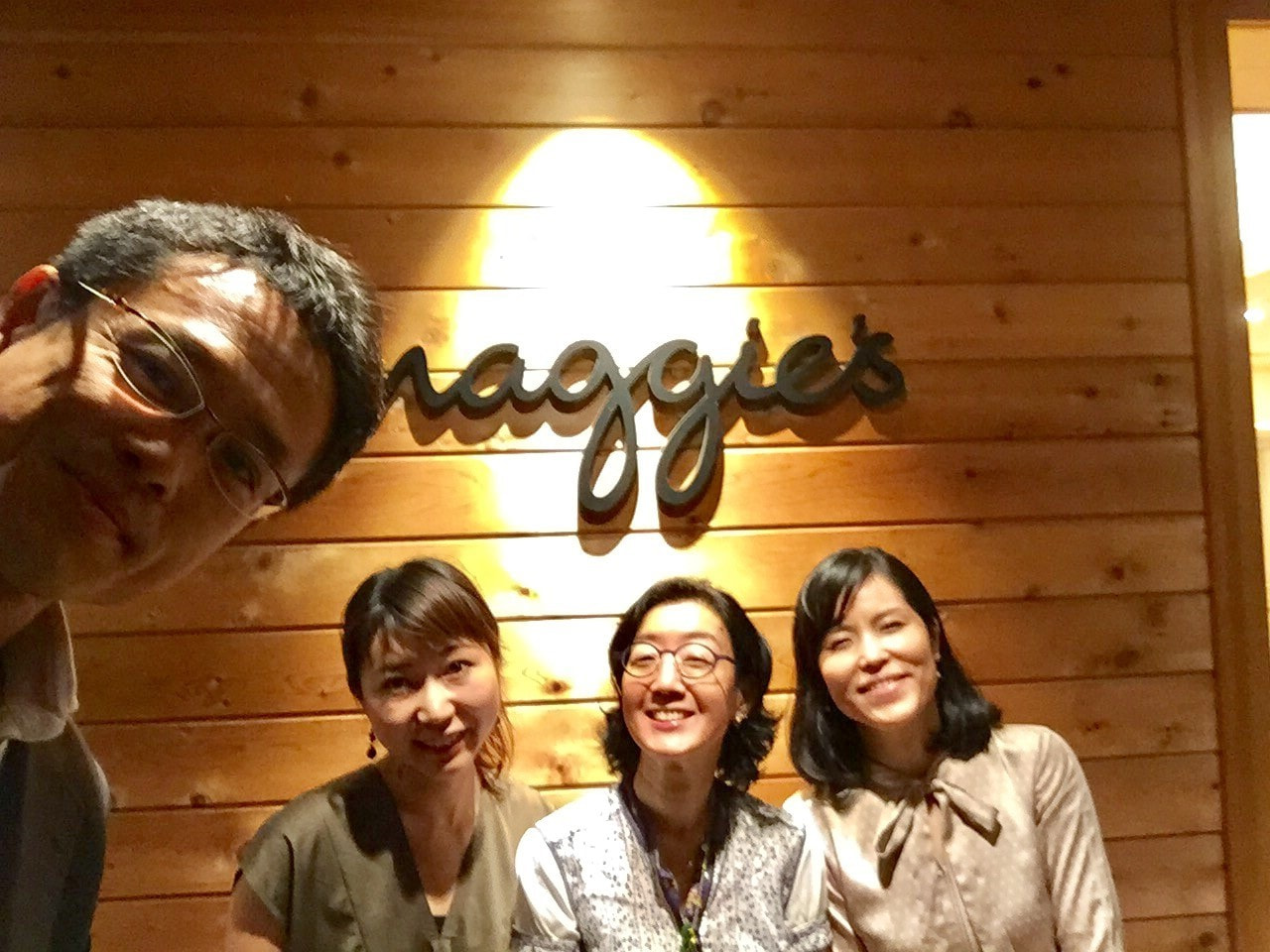 (From the left) FIT For Charity 2016 Co-Chair Mr. Raymond Wong, FIT For Charity 2017 Logistics Vice Chair Ms. Yuki Nishimura, FIT For Charity 2017 Volunteer Ms. Michiko Shima, and Maggie's Tokyo Branch Manager Ms. Sachiyo Sakaguchi.

FIT: What kind of group is Maggie's Tokyo?
Sakaguchi: Maggie's is a UK-based consultation support center that allows patients, families, friends, and anyone to drop in for a free consultation about anything related to cancer at any time without making an appointment. As of August 2017, there are 20 different Maggie's centres across the UK, and 3 overseas locations in Hong Kong, Barcelona, and Tokyo. Maggie's Tokyo facility set up its operation in Toyosu in 2016 as a "Cancer Caring Centre," which is different from a typical cancer treatment, counseling, or patients meetup centre. Families and medical professionals have also visited our facility, and within ten months of opening Maggie's Tokyo, over 5,500 people have used our services. Our operation is mostly carried out by female staff, however about 30% of our staff are male.

FIT: Please tell us specifically how we could use your facility.
Sakaguchi: We are open on weekdays from 10am to 4pm. Maggie's in unique in that we do not require or take reservations. In addition, we do not require visitors to complete a questionnaire sheet or provide an insurance certificate in advance. If you have any questions or concerns about cancer, whether for yourself or for family and friends, you are welcome to visit us completely free of charge.

FIT: What kind of services would we typically receive at your facility?
Sakaguchi: A nurse and clinical psychologist with specialised knowledge in cancer will come listen to your story, and carry out various consultations based on your feedback. However, at Maggie's Tokyo we do not ask details about your current medical condition. Further, we stay away from telling you what you should and shouldn't do. Our focus is to listen and figure out what is the biggest cause of visitor's anxiety, and provide assistance so that one may move forward.

FIT: Would anyone find out that we visited your facility?
Sakaguchi: No. First of all, we will not ask for your personal information, nor will we make a record of it. We leave the topic of our conversations completely up to the visitor, so we do not ask for things such as which type or development stage of cancer, which hospital you go to, or even your name. We simply listen to what you have to say at your own pace. "Anonymity" is a big part of what we do, so that anyone who comes to visit us will be able to feel at ease.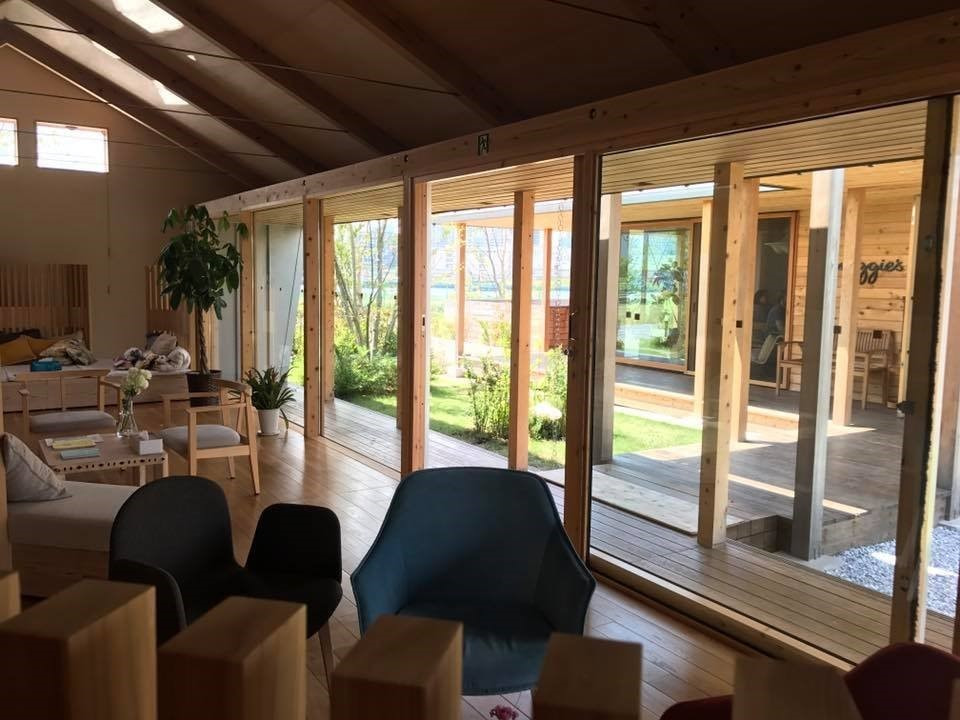 FIT: The interior of the Cancer Caring Centre is very bright, and feels relaxing. Are there any particular reasons for it?
Sakaguchi: As one of Maggie's concepts, we try to provide a place like a second home that is neither a hospital nor a house. By maximising the environmental benefits of our architecture, we try to bring peace of mind to our visitors. For example, the warmth of a tree, green courtyard, big windows with natural light, and positioning of the kitchen all contribute to making our centre a place of healing. The donation received by FIT For Charity was mainly devoted to preparation and purchase of the facility and equipment for this very purpose.

FIT: What are some of the problems currently faced by your organisation?
Sakaguchi: We at Maggie's Tokyo call it the "2020 problem," as our land lease for the facility will expire in 2020. Of course, we are planning to continue our operation, but the search for a new home has been problematic. In order to overcome this obstacle as fast as we can, we have been constantly brainstorming. In addition, as a non-profit organisation it is always a struggle to secure permanent financing for our activities by solely relying on donations. As the most important part of our staff is medical professionals, finding talent who we can base our long-term project plans on has been challenging as well.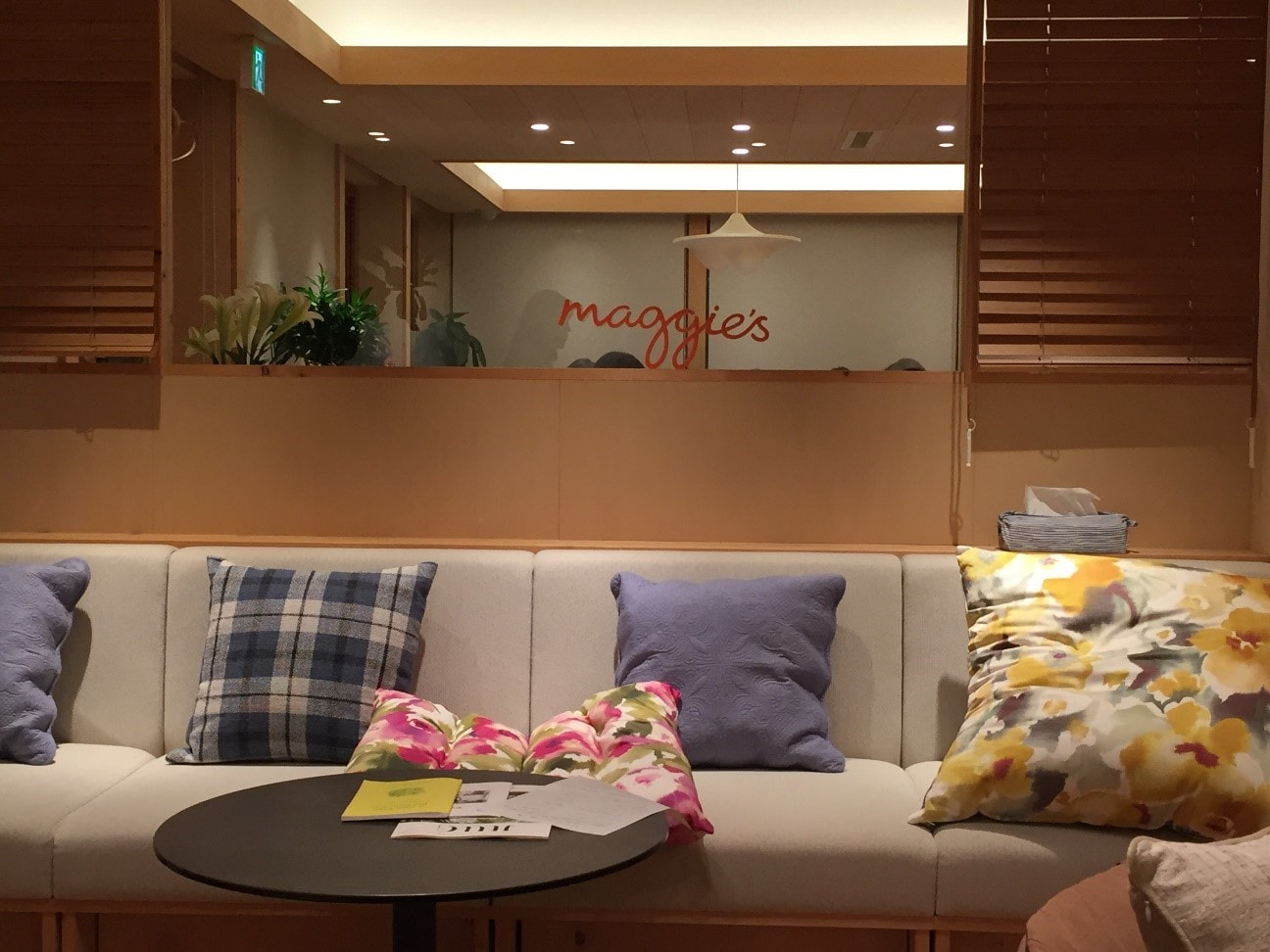 FIT: What are some of your plans for the future?
Sakaguchi: I would like to expand the operations of Maggie's to outside Tokyo by contacting various medical institutions and companies nationwide. Covering broad topics from advice on employment support for cancer patients, insurance policy, and how to provide a working environment that prevents cancer, we would like to provide as much medical professional pro bono advice as possible. These initiatives have already been taken up in the UK, but from a long term perspective I believe that these initiatives can and will lead to support from various industries as health management.

FIT: Do you have a message for members of FIT For Charity?
Sakaguchi: Please spread the word about Maggie's Tokyo and what we do for people whom we may not be able to reach out. Cancer is a disease that affects one in two people right across the country. Even if you are not personally affected by cancer, there is a big chance that your family or your friends may suffer from it at some point. We strive to provide a healing environment everyday so that one day, if such an event occurs to you, you may remember that "there is a facility that I can consult with". While some may get a depressing impression that we are a "cancer consultation centre," Maggie's Tokyo is a bright and open centre. Once a month, we host an exhibition called "Open Maggie's Day" that anyone may visit. Please feel free to come visit and see for yourself what kind of Centre we are.